25 years ago, Students are of their own to find jobs after completion of their graduation. College's responsibility ended when the student completed the scheduled years of study. Somewhere around 1998, the concept of Campus Placements surfaced and slowly Industries started going to colleges to hire fresh graduates. With the IT Boom and the upsurge of demand for IT employees in 2010 Government of India mandated to have a full-time position of Training &Placement Officer (TPO) in colleges.
As per AISHE 2020 Report, Total enrolment in higher education has been estimated to be 3.85 Crores. In the recent past Tier-I institutes saw an average campus placement figure of 75% while the number for Tier-II and Tier-III institutes was only 38%. On-campus fresher hiring has seen a drop of nearly 21% in Tier-II and Tier-III institutes over the last two years, and the number of companies visiting these campuses has declined by nearly 30%. According to the All India Council of Technical Education and other media reports, more than 60% of the graduates remain unemployed.
With this heavy pool of graduating student's availability, Industries have an opportunity and responsibility to hire as many as possible. FUNNY PART IS THAT THEY DO NOT HIRE STUDENTS BASED ON THEIR PERCENTAGE OR CGPA, yet THEY PUT A CONDITION THAT STUDENTS SHOULD HAVE MINIMUM PERCENTAGE OR CGPA to be qualified for placement.
If Industries think that the PERCENTAGES OR GRADES are a reflection of an individual's competence, then they should hire them directly from colleges based on their grades or percentage. Why the pain of spending so much time, money, and energy in the hiring process? On the other hand, if they think that PERCENTAGES OR GRADES are NOT the true reflections of an individual's competence, then why MINIMUM PERCENTAGE OR GRADE REQUIREMENT in hiring criteria?
Many Companies are not accepting applications if the candidates are falling less than 60% aggregate in the final year or all four years of graduation. Some Companies are setting 70% as the minimum requirement. THE HEIGHT OF PARANOIA IS THAT COMPANIES REQUIRE 10TH AND 12TH CLASS AGGREGATE ALSO TO BE A MINIMUM OF 60%. Why in the world they need to have 10th and 12th aggregate to be a minimum of 60%. It means even though you have a great percentage in graduation but if you are not that good in 10th and 12th you are disqualified and labelled as UNFIT FOR HIRING. What logic and thought process is this? 
Is it fair to say that all the students who are above 60% aggregate good and below 60% bad? What is the worth of Pass Mark and what is the logic of passing students with 40%-45%if they are unfit to be employed? By this logic whoever passes the exam and obtains the degree with 45%, are inferred as useless. Why? 
Why is this obsession with minimum percentages?
If the marks, grades, or percentage would have been the Criteria for determining One's Competence the world would have missed many "Geniuses". Here are some examples of people who fared badly in school but influenced and changed the world …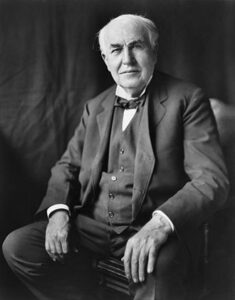 One day, a young THOMAS ALVA EDISON came home from school and gave a letter to his mother. He told her, "My teacher gave this to me and told me to only give it to my mother." As his mother began to read the letter her eyes began to swell with tears. Overcome with emotions she read the letter to a young Thomas: "Your son is a genius. This school is not advanced enough and doesn't have enough good teachers to teach him. Please teach him yourself." Thomas, after hearing these words grew with excitement and expectation, and those words motivated and inspired him
Many years later his mother passed away. At his mother's home, one evening while searching for some documents, he found an old torn paper in his almirah. It was the same letter his principal had given him. On reading it, tears came down his eyes when he read, "…your child is extremely feeble-minded and mentally weak. We can't keep him in our school, so we request you to teach him at home". That night Edison penned down the magnificent words in his diary, "Thomas Alva Edison was a mentally weak child, but his mother Nancy Elliott Edison made him a genius."
Edison became one of the greatest inventors of all time, inventor of the light bulb and phonograph. He was one of the most prolific inventors of the 20th century holding a record 1,093 patents in his name. When Thomas Edison finally died, the whole nation of the United States of America honoured him by switching off the lights throughout the entire country for one minute.
What would have happened if Edison's mother did not believe in him?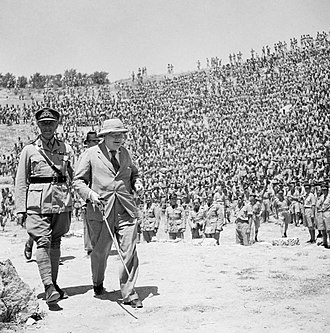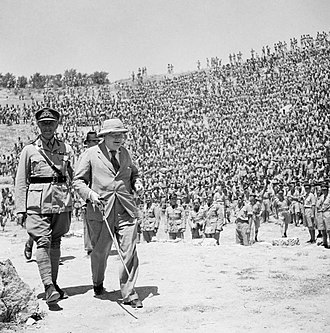 In another example, WINSTON CHURCHILL did poorly in school, and his father even though he was retarded because his grades are near the bottom of his class. Churchill even failed the sixth grade and had to take a math class over three times just pass. His father's original goal for him was to become a barrister which is the US equivalent of an attorney in the United Kingdom. So, he attempted to get in and both Oxford and Cambridge but was rejected due to his poor scores at school. 
His father Lord Randolf Churchill believed in him and guided him to be the British Statesman.
Churchill was best remembered for successfully leading Britain through World War Two. He was famous for his inspiring speeches, and for his refusal to give in, even when things were going badly. Many people consider him the greatest Briton of all time and he's almost certainly the most famous British prime minister.
What would have happened if Churchill's father did not believe in him?
ALBERT EINSTEIN did not speak until he was 4 years old and did not read until he was 7. His parents thought he was "sub-normal," and one of his teachers described him as "mentally slow, unsociable, and adrift forever in foolish dreams." He was expelled from school and was refused admittance to the Zurich Polytechnic School.
RICHARD BRANSON, the founder and CEO of Virgin Group told CNN, "I was seen as the dumbest person at school,". "The idea that I could be successful didn't dawn on me." He never imagined he'd be where he is today.
LEO TOLSTOY flunked out of college. He was described as both "unable and unwilling to learn." 
As a child, DHIRUBHAI AMBANI was not a good student and was extremely impatient. Despite being extremely intelligent, he did not do well at school. He gave up his education while he was in college to take a job in Aden.
I can quote many such examples …Just because someone thinks that One is incompetent because of his grades is not necessarily correct!
When we are PUSHING FOR PERCENTAGES, students just cram things than understanding and that is what is happening in our country today. This is the principal reason for the UNEMPLOYABILITY. For some people cramming is easy and for some it is difficult. Unfortunately, memorization often comes without understanding. In the percentages world people who memorize but don't understand the rise and people who understand but are not interested in memorizing fall behind. There is a small group who understands and memorizes too!
Cramming puts a lot of stress on students and beyond a point, they collapse or become a victim of anxiety. There are many examples that people cram the whole night before an exam but forgets it during exam time. 
INDUSTRIES SHOULD MOVE AWAY FROM THIS MINIMUM PERCENTAGE REQUIREMENT FOR HIRING FRESHER OR FOR THAT MATTER ANY GRADUATE.
Only when Industries stop these criteria, Colleges will move from cramming, Memorizing to Understanding and Learning. The whole curriculum and methodology should be based on understanding and learning, and the testing criteria also should be on understanding not based on memorizing.
God's mill does not make scrap and no person is weak or ineligible.
– G S RAJU
It is about the time we should change the status quo in MINIMUM PERCENTAGES for entry into the real world.